Slime Activator
  Magic City Slime Activator takes the guesswork out of slime-making! Just mix with your favorite slime glue for perfect, stretchy slime in seconds.    
Take 20% off your order with code SLIMEON at checkout.
(Offer valid through 9/30/18 for first-time customers only)
FREE shipping on all U.S. orders!  
Like so many other American families, our kids developed a (slightly unhealthy) obssession with slime-making. We did our best to indulge their creativity by testing various combinations of household products in search of that pefect slime result. But more often than not, our kids were left disappointed while we were left with a giant mess.
We searched high and low for a foolproof, child-safe slime activator that easily mixed with glue and required no other ingredients or products. When we couldn't find one, we decided we had to make our own. So after nearly a year of extensive laboratory (and kid) testing, Magic City Slime Activator was born.
As parents, quality and safety are especially important to us, so we partnered with an established manufacturing company in the United States to produce and package our product. We are proud that Magic City Slime Activator is made in the U.S.A.!
Questions? We'd love to hear from you. Shoot us an email at info@slimeactivator.com.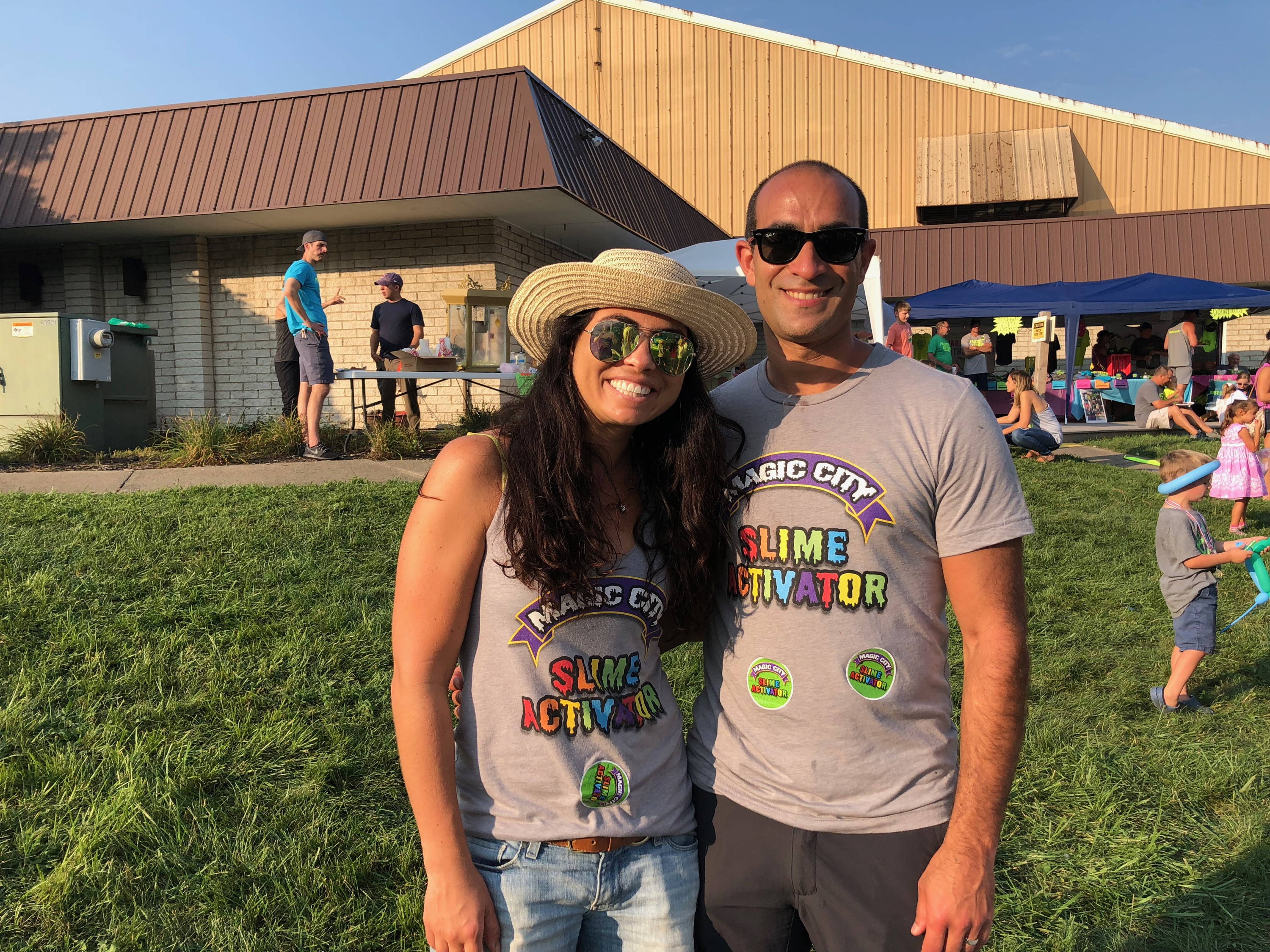 We want you to be 100% satisfied with your purchase. If for any reason Magic City Slime Activator does not meet your expectations, we'll refund your order in full, no questions asked. We take pride in what we do and are committed to providing you with the best possible customer experience.
Join our email list for new product announcements, slime recipes and promotions.